Buy Cannabis Seeds in New Zealand
Buy Cannabis Seeds in New Zealand
Legislative framework for marijuana seeds in New Zealand for the acquisition and cultivation.  Important tips to help grow quality marijuana buds. Recommended seed strains with delivery to New Zealand during the growing season.
Marijuana Seeds: Buying in New Zealand
New Zealand is a beautiful country with a special atmosphere. In New Zealand, many people smoke weed, and this is understandable because the popularity of cannabis is actively developing around the world. It is indispensable to know New Zealand's laws regarding the storage and cultivation of cannabis seeds to avoid being violated. This applies to all people, regardless of why a person is in this country.
This article will go into all the details of the laws and provide legal guidance on buying marijuana seeds from New Zealand seed banks. Readers will also be able to learn about the features and rules for storing hemp and growing it at home. This information will allow residents of New Zealand or ordinary tourists not to violate local laws.
Features of Growing Cannabis Seeds in New Zealand
Many compare growing marijuana seeds in New Zealand to driving a car that is on autopilot. The climate of this country is quite favorable for the cultivation of hemp seeds. The following points will help you learn the basic features and rules that will help you grow marijuana seeds in New Zealand and achieve good yields.
When Can You Germinate Cannabis Seeds in New Zealand?
New Zealand is located in the Southern Hemisphere. Based on such features, the best time to germinate cannabis seeds is the month of September.
Growing Marijuana Seeds in New Zealand: Important Issues and Features
There are some issues to consider when growing cannabis seeds in New Zealand based on local regulations. The following aspects must be taken into account in this case:
Law enforcement agencies of the country.
Theft.
Possible plant diseases and various pests.
The aroma of cannabis when growing the weed indoors.
This is the main number of important factors that should be taken into account when growing cannabis seeds in New Zealand.
Top Tips for Growing Cannabis Seeds Successfully in New Zealand
Below, our readers will be able to get acquainted with the basic tips for growing cannabis seeds in New Zealand. They will help people who have not previously encountered such an activity to do everything right.
Buying Marijuana Seeds from Trusted Online Banks or a Local New Zealand Seed Bank
The quality of seeds in the cultivation of weeds plays one of the most essential roles. The grass quality and the crop characteristics will depend on the quality of the seeds purchased. Therefore, it is significant to be careful when choosing a seed bank and give preference only to reliable suppliers who guarantee the high quality of the offered goods.
Acquisition of Cannabis Seeds Taking Into Account the Peculiarities of the Regional Climate of New Zealand
New Zealand is a country where you can observe a favorable climate for most of the year. However, weather conditions may vary depending on where you live. These features are critical to consider when buying hemp seeds based on these climatic conditions. This will allow you to achieve a good result in growing hemp seeds and harvesting weeds.
Preliminary Planning of a Cannabis Garden
The land plot where cannabis seeds will be grown needs to be planned and prepared sufficiently. This will allow you to organize a plot of the right size, and provide the soil with all the necessary microelements for the effective cultivation of hemp. Pre-planning your cannabis garden will help you avoid unpleasant surprises after weed seeds enter the soil.
The Best Marijuana Seed Shop in New Zealand: How to Choose?
Buying marijuana seeds is an influential matter that everyone should be aware of. The cat plans to grow cannabis seeds in New Zealand.
There are two options for purchasing cannabis seeds in New Zealand:
Local cannabis seed banks.
Online stores with delivery to New Zealand.
Let's consider each option in more detail. This will allow readers to study the features of each method and choose the appropriate option for themselves.
Local Cannabis Seed Shops in New Zealand
Most New Zealand citizens are interested in marijuana legalization. Such residents wonder about the cannabis seed bank in New Zealand. However, there are currently no such seed banks in New Zealand. However, recent changes in laws regarding the cultivation and storage of marijuana at home suggest that there is every chance that such seed banks will soon begin to operate in New Zealand.
To date, the country is moving to the use of medical marijuana and possible reaction additives. Therefore, there are all prerequisites for local cannabis seed banks to start operating in New Zealand soon.
Online Banks of Marijuana Seeds With the Delivery of the Order to New Zealand
The laws of New Zealand are gradually changing. And while there are no local seed banks in the country yet, people have the opportunity to purchase cannabis seeds for growing at home in an online store. Today, there are online cannabis seed banks that deliver goods to New Zealand. This is very convenient because a person does not need to go anywhere. He can comfortably study the proposed range of products and choose for himself those types of cannabis that will be suitable for climatic conditions and other indicators.
Residents of New Zealand are not limited in choice. Many online stores sell marijuana seeds and ship them to New Zealand. Deciding on a qualified supplier will allow you to get a quality product for the subsequent cultivation of marijuana seeds in New Zealand.
Today, the one best online cannabis seed stores offer their customers the opportunity to deliver goods to New Zealand.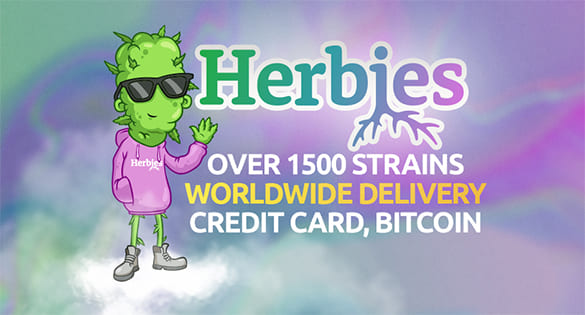 Herbie Seeds. The headquarters of this online store is located in Spain. Delivery of goods to produce all over the countries of the world. The bank is of high quality and good reputation. Customers of this online store can pay for the purchase using credit cards, and crypto-wallets.
These are two of the most reputable online seed banks for buying marijuana seeds in New Zealand 2023.
New Zealand Hemp and Cannabis Seed Ownership Laws
New Zealand law prohibits the possession of weed. Violations of New Zealand cannabis law can result in penalties. The court may decide:
payment of a fine of $500;
imprisonment for three months.
Importing, growing, and supplying marijuana in New Zealand can result in a seven-year prison sentence.
The pharmaceutical drug Sativex, which is derived from cannabis, was approved for medical use in New Zealand in 2016. However, some other drugs remain unapproved by the ministry.
New Zealand's Minister of Health announced an updated list of approved medicines in February 2017. All medications were allowed for use by patients without prior approval from the ministry.
However, there is no universal approval of medical cannabis in New Zealand. The government is still choosing pharmaceutical decisions regarding the use of medical cannabis.
Is it Legal to Buy Cannabis Seeds from New Zealand Seed Banks?
Under current New Zealand law, purchasing cannabis seeds and keeping them at home can result in fines or jail time. Those who buy cannabis seeds should understand that they are breaking the law. Therefore, you need to be prepared for the fact that if the police find a similar product in a person, they will be attracted to the appropriate punishment.
However, the black market for cannabis is thriving in New Zealand. There are no problems with the purchase and grass of the seed on the black market. They are common in many cities in New Zealand.
You can often meet people who are trying to sell weeds to earn extra money in Auckland. However, you need to worry about the quality of marijuana sold on the street, it is not the best. Finding hashish in New Zealand can be difficult, as this type of cannabis is not widely distributed in this country compared to marijuana.
New Zealand Legal Advice on Growing Cannabis Seeds from Seed Banks
It is against the laws of New Zealand to grow cannabis seeds at home. This law applies to both recreational and medical purposes.
Growing cannabis at home in New Zealand can result in legal penalties. There are several penalties for growing marijuana seeds at home:
seven years in prison;
two years in prison and a $2,000 fine;
$2,000 fine.
Perhaps in the future, the New Zealand legal guidelines on growing cannabis Government will review its laws regarding the storage and cultivation of marijuana seeds in the home. However, it is too early to say anything specific about this.
Sale of Hemp and Hemp Seeds: Current Laws in New Zealand
Under current New Zealand law, a dealer is a person who has had more than 28 grams or 100 shoals of cannabis seized. A person will be held legally liable if he cannot prove his non-participation in the distribution of drugs in New Zealand.
If the local authorities in Zealand catch a person with the indicated sizes of cannabis, then such a situation will serve as an "indictment". The case will be heard in court, and the maximum term for such a violation of the laws can lead to eight years in prison.
Conclusion: a Look at New Zealand's Future Cannabis Laws
New Zealand legislation 2023 prohibits:
grow marijuana;
buy hemp seeds;
sell cannabis;
store weeds at home;
use grass for recreational purposes.
Many cannabis-based products have been approved by the government for medicinal purposes. However, the country's recreational cannabis laws are not changing any time soon.
Jonathan Coleman has stated the decriminalization of marijuana. The Minister of Health was supported by many New Zealand officials. The country is on its way to legalizing cannabis. However, it takes a long time to complete this process.
While the legalization of cannabis seeds in New Zealand has not reached the finish line, it is best to buy cannabis seeds from trusted online seed banks that can provide delivery of the purchased item in New Zealand. Our tips for growing cannabis seeds will help you achieve a good harvest.