If your climate is too cold (like mine), or too hot, and you think that the only option for you is indoor cultivation, think again. The acceptable outdoor marijuana temperature range is quite wide, and marijuana plants, at least mature ones, can be surprisingly hardy. As a result, they can take a lot of bad weather and still reward you with enough high-quality buds.
Ideal Outdoor Marijuana Temperature
Well, ideal outdoor marijuana temperature is actually the same for any type of grow. It's because indoors we simply try to recreate artificially the natural environment that cannabis plants have best adapted to. The only difference is that, in an indoor setup, we have more control in maintaining the perfect conditions. And they are:
77-86°F (25-30°C) during the day, or when the lights are on.
At least these are the figures that are the most conducive to photosynthesis and gas/water exchange processes, according to research1. And, in case you're wondering, the ideal level of light intensity (PPFD) would be ~1500 μmol/m2/s.
All this may guarantee the fastest rate of growth for cannabis plants. However, our goal is a bit different — we grow for the highest possible production of THC and other cannabinoids, as well as terpenes that make the smoke so aromatic and flavorful. So, with that in mind, growers have gradually come up with the following empirical figures:
Seedling and vegetative stage. Young weed plants prefer a little milder conditions than the flowering ones, with day temperature between 70 and 85°F (20-30°C).
Flowering stage. When plants start to form buds and then all the way to harvest, the temps should be a little lower — 65 to 80°F (18-26°C). The reason is that higher temperatures burn terpenes and cannabinoids making the buds less aromatic and potent.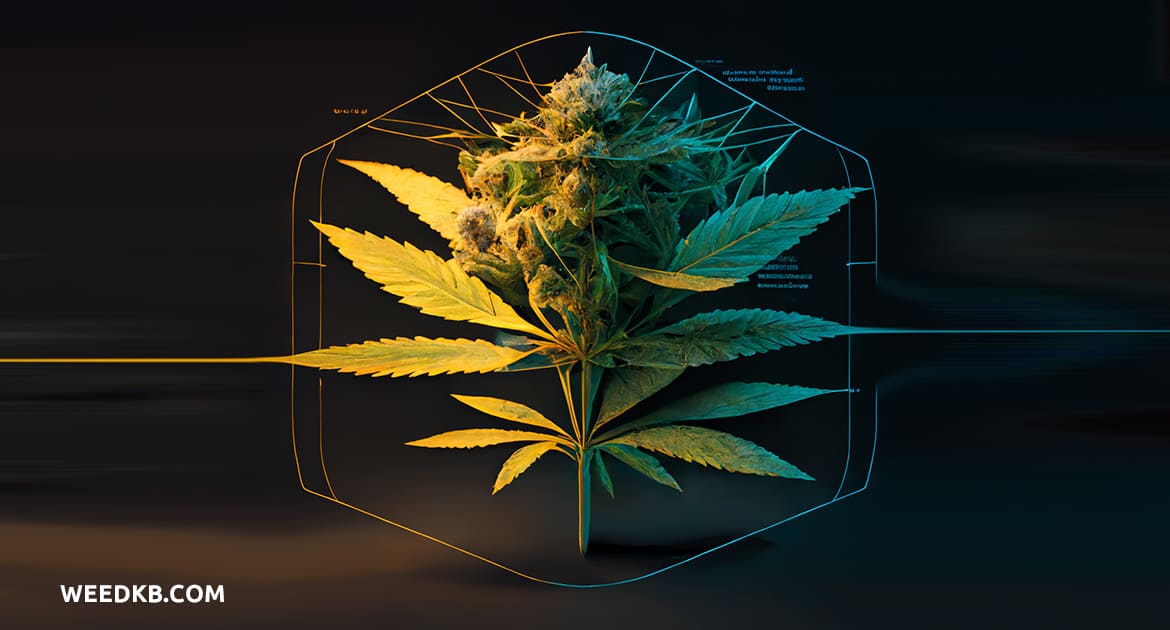 Related Post: The Best Cannabis Seeds
During any stage of growth, the night temperatures should be 10°F (8°C) lower than during the day. This gives marijuana plants a chance to shift to a lower gear and have a rest. However, too radical a change between day and night temperatures can lead to even more stress, and should be avoided.
That Was Ideal, But What is Acceptable?
Outdoors, we work with what we have. Even in climates that give us the luxury of the perfect outdoor marijuana temperature range there are spells of too cold and too hot weather. So the question is: what is okay for outdoor weed and what is not?
Just like a dashing bachelor in a Jane Austin novel who chooses himself a wife, anything from 15 to 30 would do just fine. (Sorry for this potentially offensive remark, but in my experience they are the most memorable.) These figures are in Celsius btw, and in Fahrenheit it's 59° to 86°.
At higher temps, no irreparable damage is done, although the photosynthesis slows down. And so does the THC production, while terpenes evaporate from buds at a faster rate, robbing them of flavor. The texture of buds deteriorates as well, and they become less compact and more airy.
So if you live in a really hot climate, like Arizona or Nevada, try to mitigate the effects of heat stress. Make sure that trees, walls or other structures provide some shade for your marijuana during the hottest hours in the afternoon. Or stretch some shade cloth over your garden (60% transparency should be just fine). Anyway, if higher temps may hurt weed plants, they can't kill them. Drought can though.
The effects of cold temps are much worse. When the daytime temperatures drop below 15°C (59°F), all processes slow down to a crawl or are put on pause. And at 13°C (55°F), more delicate strains may experience a shock. It means that once the temps are back within the acceptable range, the plants will need some time to recover before they resume bud production.
The Effects of Frost and Snow
Below freezing air temperatures don't kill marijuana overnight, but they can do a lot of damage to leaves, flowers, and even branches. They wilt and get brown and mushy in places, so if there's a chance of snow or even a couple of frosty nights in a row, it's best to harvest your buds before that.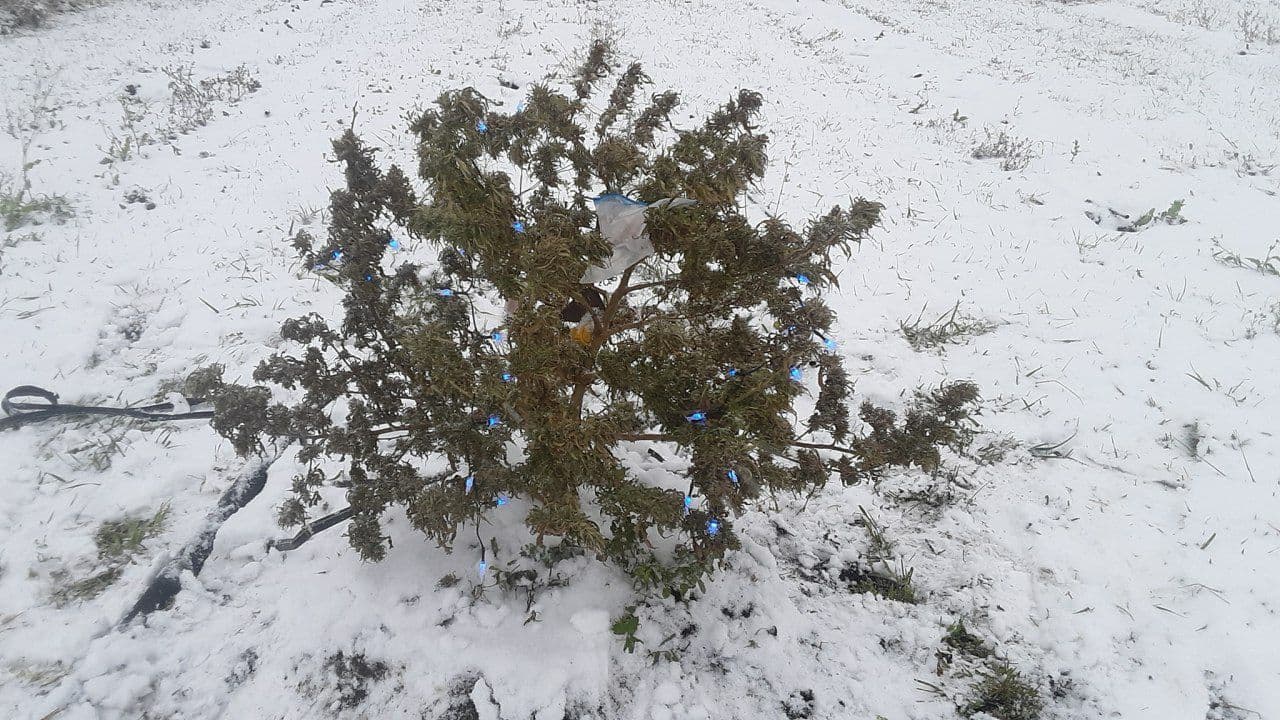 These buds might be still salvageable, but the quality will be very subpar, to say the least.
I myself once harvested a couple of bushes after a heavy snowfall. They started to flower extremely late, so I had to push the limits with them. When I was cutting the branches, I had to shake them very hard to free them from snow. Only a minor percentage of buds were spoilt beyond being usable, but the rest turned out okay. I don't recommend this to anyone, though. It's safer to use a faster-flowering variety or an auto.
How to Protect Cannabis from Cold
1. Choose Genetics Wisely
Start with choosing a strain that is fast enough to finish flowering before the end of the growing season. The only sure thing are autoflowers because in practically any climate there are a couple of warm months in the middle of summer, and it's all an auto needs. Besides being very quick to finish, autoflowers are more resilient to cold weather: they have Cannabis ruderalis genetics in them, and ruderalis is a subspecies that originated in places like Siberia and is very tolerant of cold.
This is a natural ruderalis plant. Looks pathetic, doesn't it? Luckily, modern autoflowers are so much better in every respect.
Related Post: Autoflower Temp and Humidity
If you prefer to grow a photoperiod variety, look for strains with words 'fast', 'early' or 'quick' in their names. They are the result of crossing a true photoperiod strain with an autoflowering one. These plants still wait for the days to become short enough before they start flowering, but this happens much earlier.
Important! When shopping for an outdoor photoperiod strain, take with a grain of salt the harvest times that a breeder promises. If, for example, they say late September, they probably mean places like Spain or Southern France, not Scotland or Denmark. The farther up north, the longer the summer days, and the later the flowering begins (and finishes). That's a 'perk' of living at higher latitudes.
2. Find a Good Spot
The second most important thing is finding a spot that receives as much sunlight as possible and is sheltered from wind. It also helps to plant your cannabis near a wall (preferably a stone wall) that shelters it on the north side and is warmed by the sun. And by all means avoid planting your cannabis in a low spot. The thing is that cold air tends to 'roll down' from higher places into depressions in the ground, and then stays there. A south-facing slope makes for an ideal spot for your outdoor garden.
3. Using Pots Increases Mobility
Another trick that'll help you make the best of your cold climate is growing your outdoor marijuana in pots rather than in the ground. In this case, you can move the pots around, always choosing the sunniest and warmest spot and even take the plants inside if their very survival is under threat.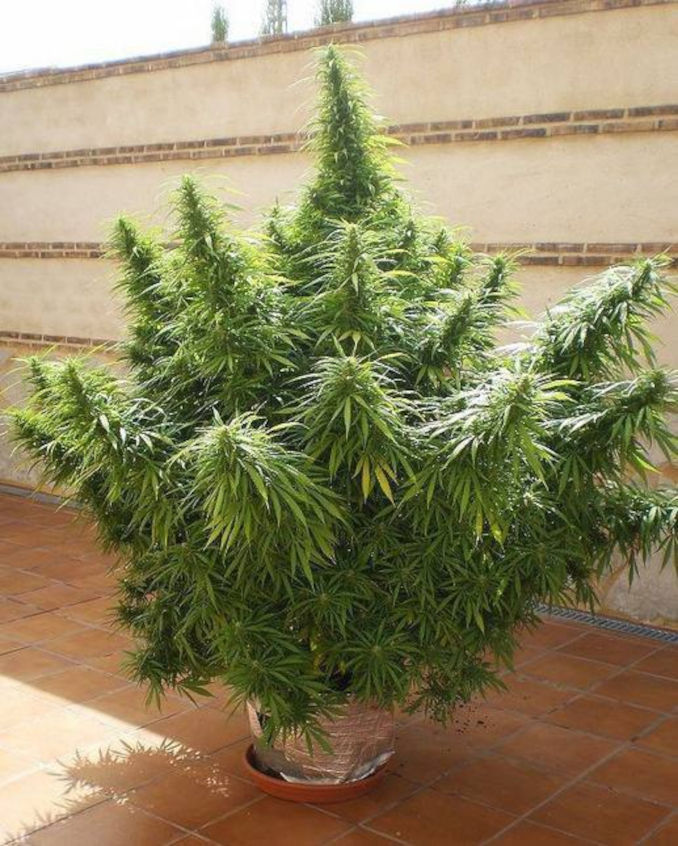 4. Start Seedlings Indoors
Keep in mind that, while mature plants don't mind some cold weather, young seedlings do. They may be shocked or killed if the temps are outside the acceptable range. So make sure that summer weather has come for good—no ground frosts in the early morning and at least 15°C (59°F) during the day—before taking the seedlings outside. Also, it's recommended not to sow cannabis seeds directly into the ground. It's best to grow them for 2 weeks inside, then harden them a bit by taking outside for a couple of hours every day, and finally place them permanently outdoors.
Outdoor Marijuana Temperature: Focus on the Root Zone
One thing that is overlooked by most growers is that the temperature of the air plays a far less important role than that of the medium. The air may be as cold as 5°C (41°F), but marijuana plants will thrive if the temp in the root zone is at a comfortable level2. It's like when you are neck-deep in a hot spring, you don't mind that your head is exposed to a chilling breeze, right?
Remember all those numbers we've given above? They all apply to the root zone.
This really gives you a lot of freedom. The most obvious choice is to use a really thick layer of mulch to insulate the ground from the air. It works both ways, by the way: by keeping the ground cooler in hot climates, or keeping it warmer in cold ones.
Or you can go high-tech. A pump, a water tank with a heater/cooler and some clever piping laid in the ground or through the containers/grow bags will allow you to circulate water with a set temperature to warm up or cool down the medium. (And mind you we're not talking about watering here, right? Watering is a different story. This is only about heat exchange.)
Also google 'geothermal greenhouse'. This is basically an underground (or partially underground) greenhouse with a glass roof that is generally made sloping and facing south. A geothermal greenhouse makes use of the fact that deep below the ground surface the temperature remains stable throughout the year. It's much cooler in summer, and much warmer in winter compared to above ground. For such a greenhouse to really work its magic the depth must be 10-12' (~ 3 meters).
Outdoor Winter Grow
Wanna try and grow marijuana in winter? First check if your climate supports this idea. Again, the temperature, especially in the root zone, should be above 15°C (59°F) most of the time. Short periods of colder weather are unwelcome, but acceptable. Opt for cold-resistant strains, like Indica autoflowers. Also, use all the tips and tricks of protecting your plants from cold that we've shared above. And again don't forget about the importance of the root zone).
Also keep in mind one more thing about marijuana winter grows: the days in winter are short, and the nights long. This will make any photoperiod variety start flowering after just a few weeks from sprouts. It's not unlike the '12/12 from seed' method. This usually results in much smaller plants, so if you want them bigger, think about auxiliary lighting to make the days longer.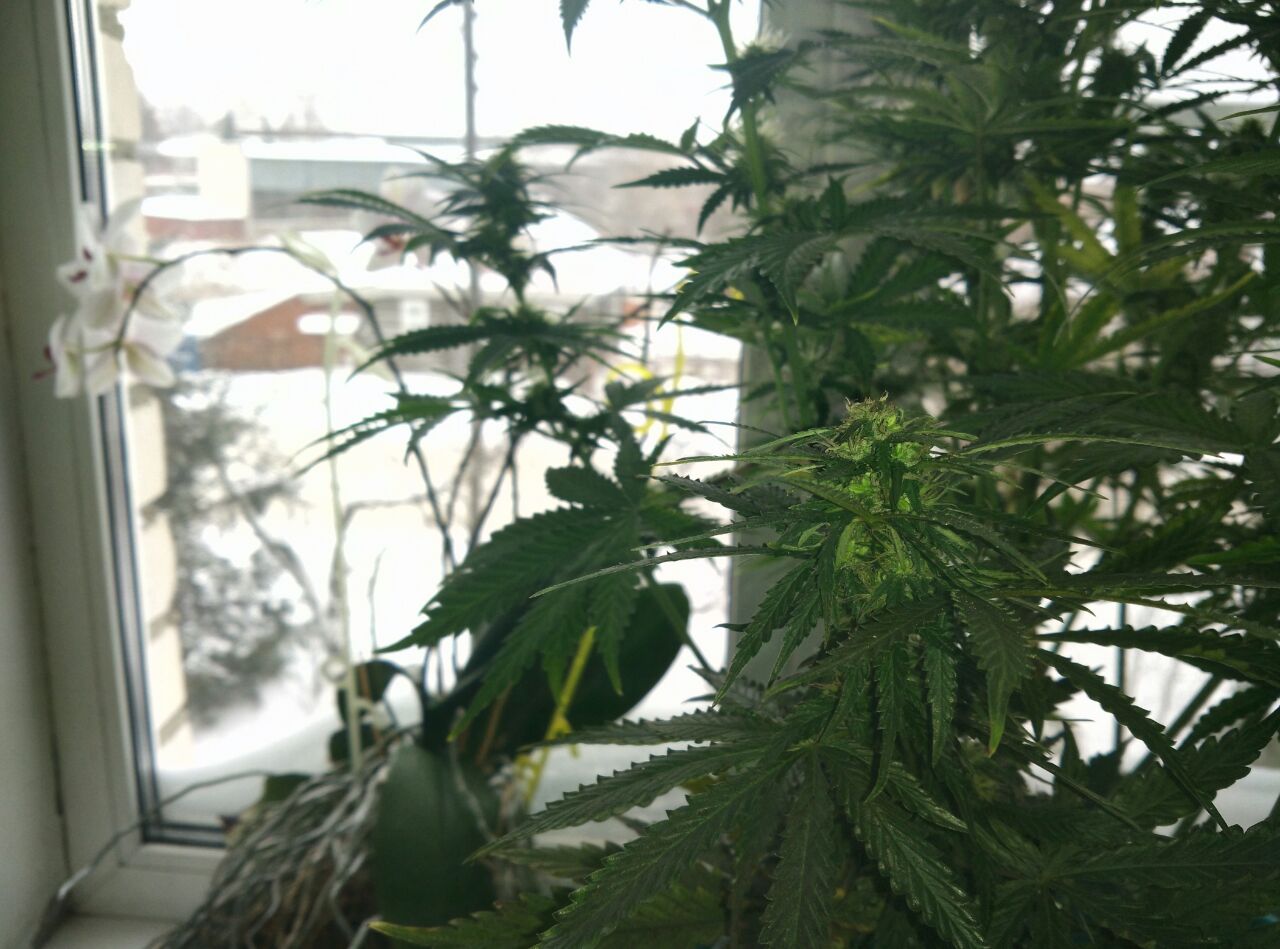 If you don't use auxilliary lights to extend short winter days, any photoperiod strain will go into the flowering mode.
Conversely, if your winter cannabis doesn't finish before spring, or more specifically before the spring equinox (March 20), days will gradually become long enough to disrupt the flowering. So make sure you plan your winter grow accordingly.
Outdoor Marijuana Temperature Range is Quite Inclusive
Outdoor horticulture of medical marijuana is feasible even in colder climates. Just learn to make the best of the most adverse conditions and choose a strain that is quick to finish and is tolerant of low temperature. And now, after the arrival of autoflowers, almost anybody can grow top-shelf buds outdoors.
External Links
Photosynthetic response of Cannabis sativa L. to variations in photosynthetic photon flux densities, temperature and CO2 conditions, Suman Chandra et al., Physiology and Molecular Biology of Plants, October 2008
Root Zone Heating & Cooling of Cannabis (PDF)

, Sustainable Agricultural Technologies Ltd.
---
The Best Cannabis Srore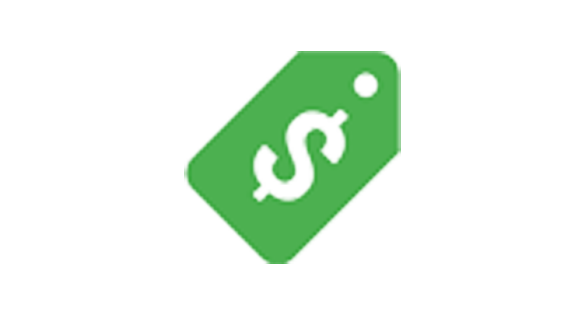 Price: from $5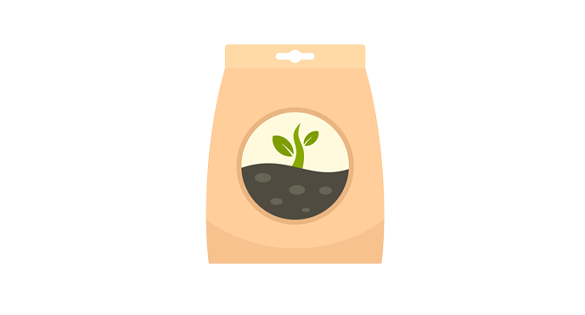 Pack: from 1 seed
Shipping worldwide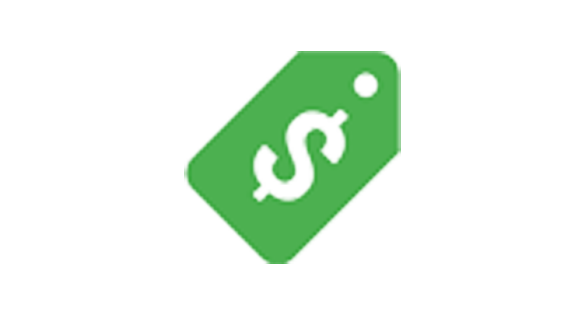 Price: from $15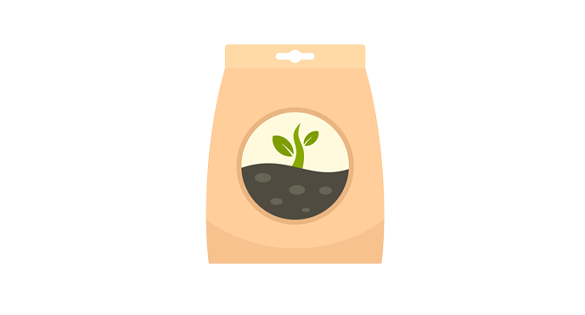 Pack: from 1 seed
Fast ship US only - 1 day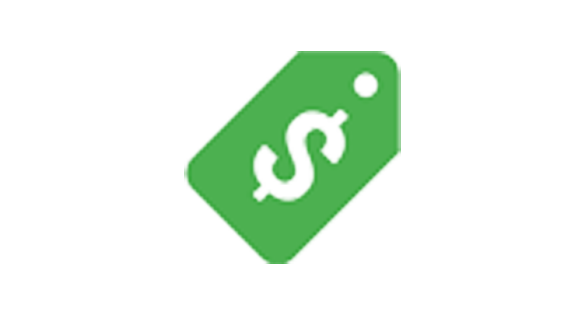 Price: from $80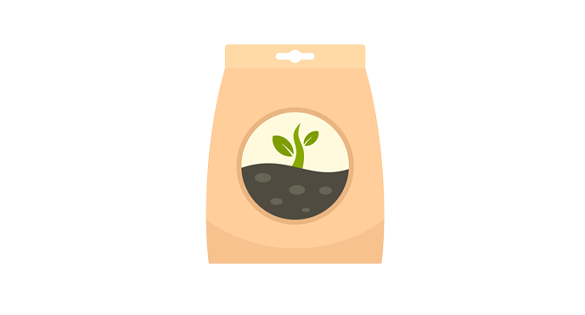 Pack: from 5 seeds
Shipping US only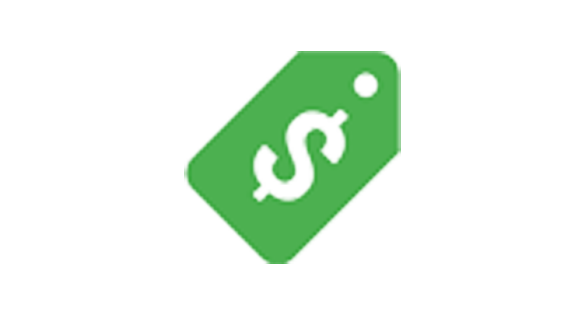 Price: from $50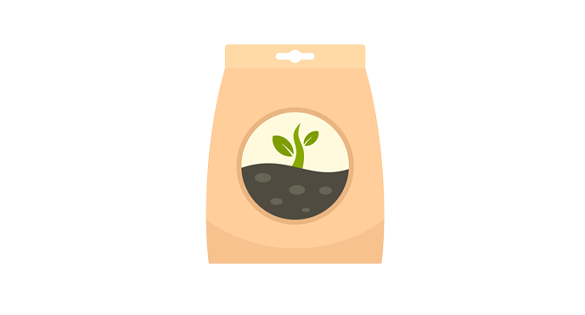 Pack: from 5 seeds
Shipping worldwide